Millie Bobby Brown previously revealed that she has 13 cats. Her love for cats has piqued the interest of her fans. 
Millie Bobby Brown, the talented actress known for her role as Eleven in Netflix's Stranger Things, has taken the internet by storm with a revelation that is sure to delight cat lovers around the world. In a recent interview, she shared her deep love for felines, unveiling that she is a proud parent to not one, not two, but a grand total of 13 cats.
Previously, we touched on if Millie is trans & if she has a child.
Millie Bobby Brown's Feline Fascination: A Look at Her 13 Beloved Cats!
In a candid and heartwarming conversation, Millie Bobby Brown (@milliebobbybrown) gushed about her affection for her furry companions, expressing, "I have 13 cats and they're like my favorite things of all time. They're just like little kittens, and then I have a big one too. I am a cat. I think I'm turning into a cat."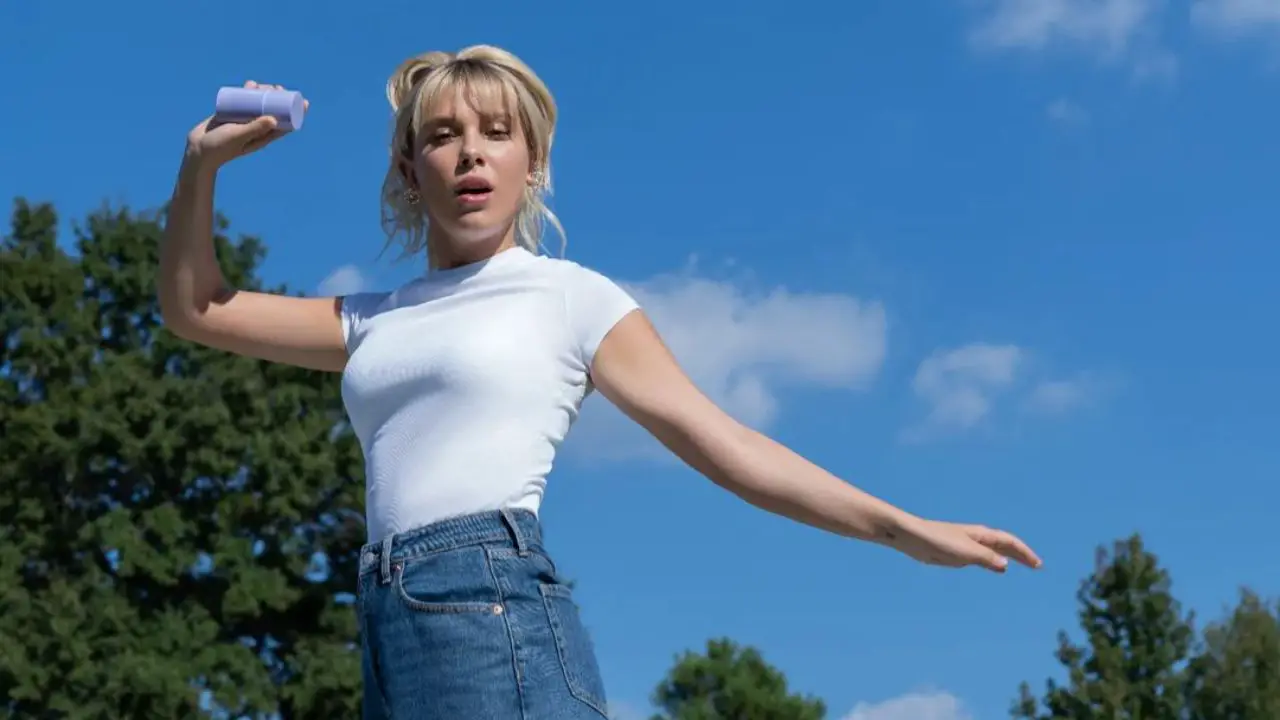 Millie Bobby Brown is a proud parent of 13 cats.
Image Source: Instagram
Among her 13 feline friends, she affectionately listed some of their names, giving a glimpse into her unique and charming feline family: Gray, Cinderella, Stormy, Saint, Norse, Batman, Robin, Harley, Cali, Ray, Ray, Dipsy, and Elsa. Each name seems to tell a story, showcasing the variety and personality that comes with each unique cat.
It's not just the number of cats that is impressive; it's the genuine love and connection Millie has with her feline companions. She confessed to adoring confined spaces, playfully adding, "I am a cat, and I have many cats." She even mentioned using a safe on set as a makeshift cozy space between takes, demonstrating her affection for snug spots, much like a cat seeking a warm nook.
Millie's love for her cats doesn't stop at mere numbers and names. She clearly revels in their distinct personalities and attributes, sharing that her humor aligns closely with that of her feline friends. Their quick and unpredictable behavior seems to resonate with her own, showcasing a delightful connection.
The revelation of Millie Bobby Brown's 13 cats has sent waves of delight across social media, sparking conversations and endearing her to even more fans. As she continues to conquer the entertainment world, she does so with her charming feline family by her side, a testament to her love for animals and her genuine, down-to-earth nature.
For fans of both Millie Bobby Brown and cats, this revelation is a heartwarming glimpse into the life of a beloved actress and the furry friends who bring her so much joy. It's clear that her love for her cats is as boundless as her talent, making her not only a superstar in Hollywood but also a cat enthusiast to admire and adore.
Millie Bobby Brown's Countdown to "I Do": A Glimpse Into Wedding Bliss!
In the midst of her fame and burgeoning romance with Jake Bongiovi, Millie Bobby Brown, the talented star of Stranger Things, is now readying for her most enchanting role yet—bridal bliss!
The 19-year-old actress is currently immersed in the delightful whirlwind of planning her wedding to Jake Bongiovi, a 21-year-old artist and the son of legendary rock frontman Jon Bon Jovi. In a candid conversation with Good Morning America, she shared that the journey has been nothing short of "really exciting."
Millie Bobby Brown and her fiancé, Jake Bongiovi.
Image Source: Instagram
As the buzz about her engagement continues to make waves, Millie Bobby Brown took a moment to reflect on the joy of sharing her life with her fiancé. "It's such an amazing part of my life so far," Brown expressed during the discussion while also promoting her debut novel, "Nineteen Steps." "And just being able to do it with someone makes it even better."
While keeping the details of her big day under wraps, Brown offered a playful glimpse into her life with Bongiovi, including a viral video where he skillfully attempted her makeup for her popular YouTube channel, Florence By Mills. Brown was pleasantly surprised by his competence, jokingly sharing, "I'm so used to teaching him all things skin care, and then when I put the makeup brush in his hand I was really hesitant."
Intriguingly, the hosts of the morning show decided to commemorate the engagement by presenting Brown with a custom cheese plate, complete with both her and her fiancé's initials and the Good Morning America logo. Laughter ensued as she envisioned the altered ambiance of future "cheese nights" in her home.
In addition to her wedding excitement, Brown also delved into her recently released debut novel, Nineteen Steps. The book, set in the World War II era, was inspired by the tales of her late grandmother, Ruth. Recounting fond memories of her grandmother's captivating stories from that era, Brown shared how she felt compelled to immortalize these narratives.
"When I got older, and started to get into the industry, I thought, these stories felt so important to me and I was really passionate about bringing these stories to life," she said. "So, 'Nineteen Steps' happened, and I was really happy that I could put all those stories onto paper, so that I could really immortalize my grandmother's stories and her presence."
Contrary to any assumptions, the journey to writing her book began long before she met Jake Bongiovi. Though an American soldier features in her narrative, Brown clarified, "I was developing 'Nineteen Steps' before I actually met Jake." She emphasized that Jake is undoubtedly the American in her life, but the concept of an American soldier was already part of the book's fabric.
With an enchanting love story brewing both on and off-screen, Millie Bobby Brown and Jake Bongiovi continue to celebrate their engagement and look forward to a future filled with love, creativity, and the promise of a beautiful life together.