Dash & Lily is was one the best shows of 2020, featuring strong leads and a fast-paced story that people breezed through in single sitting. The show also managed to roll the high of holiday season as the Christmas themed series was perfect viewing for romance lovers during the festive period. But it appears we are not getting Dash & Lily season 2 this year, Netflix confirmed they have canceled the show.
Based on the series of novels by Rachel Cohn and David Levithan, the story follows festival hating Dash and his exact opposite Lily as they start a game in a library. The game leads to Dash appreciating what the spirit of the holidays is all about and for Lily she found an escape from her life. As with every romance, the two of them finally meet after some misunderstanding and that was where we left things in season 1.
The show was critically lauded and fan reception was great across the spectrum. There are even fan accounts shipping the two leads of the show but it appears Netflix did not get the memo of fan appreciation. While people interacted well with the show, the streaming giant did not see a reason to move forward with the story in season 2.
Why was Dash & Lily season 2 Canceled by Netflix?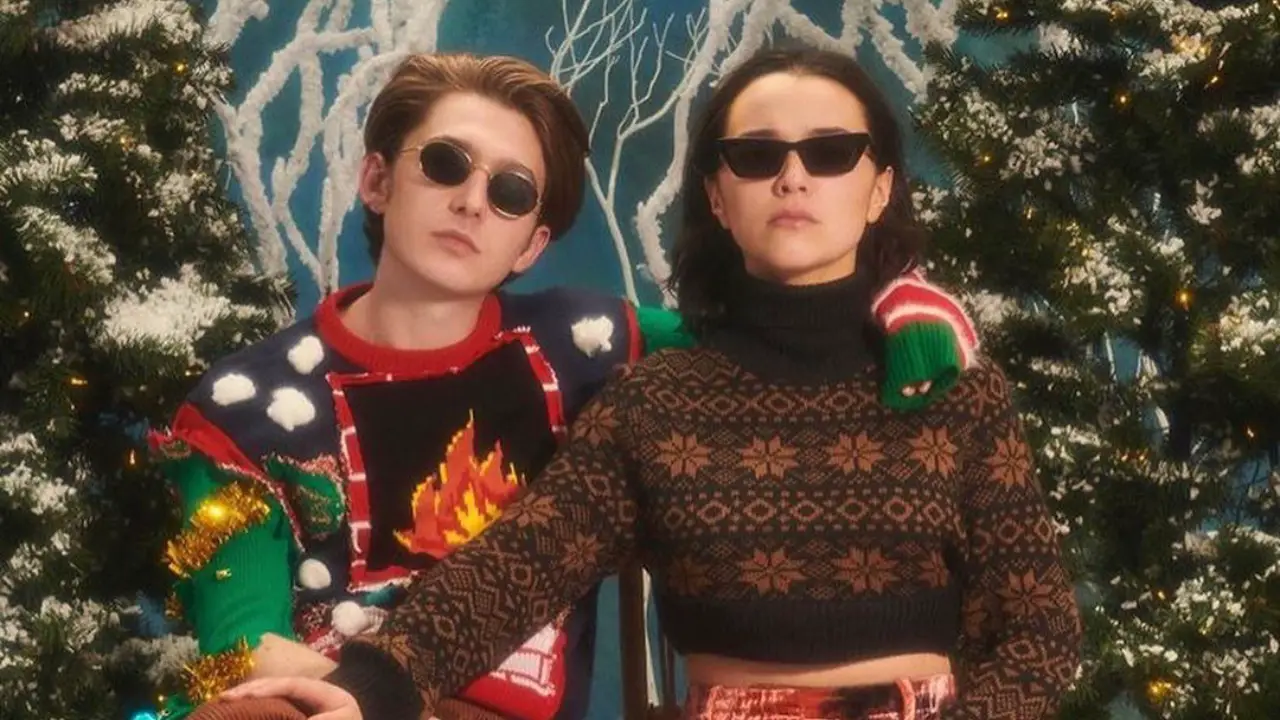 Dash & Lily season 2 is cancelled. Netflix announced the beloved romance show will not be returning for a sophomore season.
Image Source: Dash & Lily Instagram
Dash & Lily is beloved in fan circle and it was also critically appreciated. The show was nominated 12 times by Daytime Emmy Awards and proceeded to win three at the show. It was a perfect comfort watch which is why millions of people around the world fell in love with the series. So, after little to now word for about a year, Netflix just up and canceled the beloved the show.
After the conclusion of the first season, creator Joe Tracz was hopeful for a continuation. He told TV Line, "I would love to be able to go back and do the second book and third book. The third book was actually written on set. David and Rachel would visit the set, and they'd be working on their chapters for the third book. I love these characters so much and the city that they live in. Knowing that there is more story to be told, those are stories I'd love to tell."
Well, not even the second book will be adapted as Netflix pulled the plug and called curtain on Dash & Lily after a single season. The sudden cancelation has fans wondering what was the reason behind the bosses at the streaming giant not continuing with the rom-com. Well, there are multiple reasons why Dash & Lily season 2 was canceled by Netflix.
Most likely is the fact that the first season was so concise. We had a premise, a device, a conflict and finally a lovely resolution at the finale. The story of the rom-com was contained with the first season and there was no need to continue it any more. That is why most Netflix show's leave the finale open ended so fans will be forced to wait for the second season, even pressure the streamer for a sophomore outing.
Look how successful the Manifest renewal effort was and that show wasn't even a Netflix original. Fans banded together and kept on streaming all the seasons of the mystery series causing it to stay in the Top 10 for over a month. This resulted in the streaming giant picking up the show for a fourth and final season. But that probably won't be the case for Dash & Lily season 2.
Another reason for the cancelation can be met expectations. Netflix is a subscription based business, they bring shows that have potential to bring in new subscribers. It is likely the company thought there would not be feverish hype for season 2 of a rom-com. Virgin River was an exception as fourth and fifth seasons have already been greenlit. But Dash & Lily was just too limited in its demographic to attract older and wider viewership.
Fans are Angry About Dash & Lily Season 2 Cancelation
Whether it is Jupiter's Legacy or Stranger Things, you are bound to have people who love those shows. Following the actors and the show online becomes a pastime and fans grow attached. That attachment turns into anger towards a company when something the people love is no longer made available. Well, that is exactly what happened when Netflix made it clear Dash & Lily season 2 was canceled.
Fans took to Instagram and wrote comments on multiple photos of Dash & Lily official Instagram page. One comment on a photo read, "No way. How can @netflix cancel this amazing series? We desperately waited for season 2 and we see that it's cancelled. What a shame @netflix."
Also Read: Jung Jae-il is the Composer Behind the Haunting Soundtrack of Squid Game Season 1!
There are more, even harsher, comments from fans on Instagram. But it is not likely the fans' outrage will make Netflix reverse their decision. Midori Francis Iwama has been working in multiple different Netflix projects, so that is one way some fans can find some closure.