Vik White has been wowing people with his dance moves for years. The dancer's devoted fans have also been enamored with this relationship with girlfriend Genessy Castillo. But are the couple still together in 2023? Here are all the details.
In the electrifying world of dance, where every step tells a story, Vik White, the Ukrainian hip-hop maestro, and Genessy Castillo, the enchanting contemporary dancer, have taken center stage not just for their impeccable moves but for the graceful dance of love they share. As fans have witnessed sparks flying on the dance floor, the mystery surrounding their relationship has added an extra layer of allure to their already captivating personas. Let's delve into the rhythmic tale of Vik White and Genessy Castillo, exploring the beats of their careers, the nuances of their personal lives, and the subtle notes of their evolving love story in 2023.
Previously, we covered the relationship details of Ato Essandoh and Kendra G.
Vik White Girlfriend 2023: Relationship Revealed
In the realm of dance and fame, Vik White, the Ukrainian hip-hop dancer, has not only been making waves with his incredible moves but has also captured the hearts of fans with his romantic journey. The spotlight shifts from Vik's dance prowess to his personal life, particularly his relationship with the talented contemporary dancer, Genessy Castillo.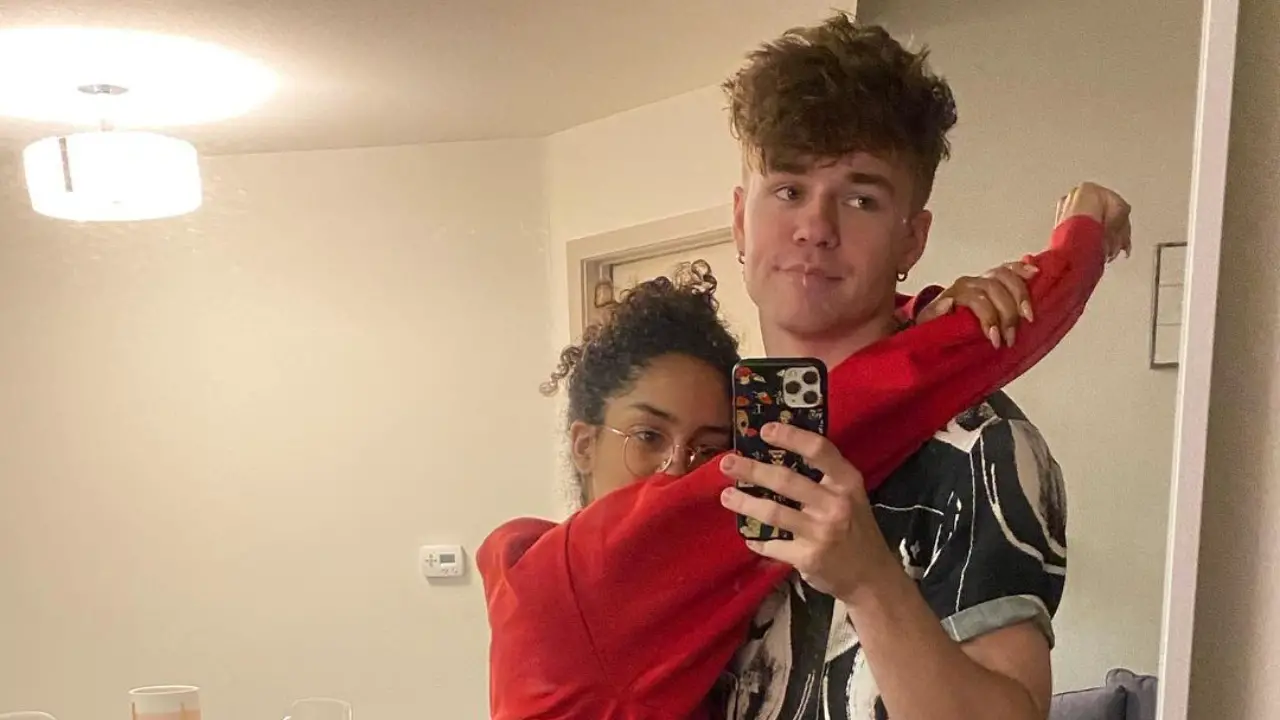 Vik White is dating his girlfriend Genessy Castillo for over 4 years now in 2023.
Photo Credit: Instagram
Vik White and Genessy Castillo's love story has been a captivating tale that has unfolded over the years. The couple first caught the public's attention during their participation in the fifteenth season of "So You Think You Can Dance." Vik, known for his hip-hop skills, was paired with Genessy, a contemporary dancer, on the dance competition show. The chemistry between them on the dance floor was undeniable, and it soon became apparent that their connection extended beyond the stage.
While both Vik and Genessy have been relatively private about their relationship, glimpses of their love have surfaced on social media. Fans have been treated to videos and pictures shared on Instagram, providing a sneak peek into the couple's journey together. However, the couple has chosen to take a more low-key approach to their relationship in recent times, opting to keep certain aspects of their personal lives away from the public eye.
Love Beyond the Limelight: Vik White's Low-key Romance
Vik White, born Slavik Pustovoytov in Poltava, Ukraine, is not just a hip-hop dancer but a multifaceted talent. His journey in the world of dance began at a young age, and his skills were showcased on a larger scale when he participated in the American dance competition show, "So You Think You Can Dance," where he secured the fourth position in the fifteenth season.
Vik's dedication to his craft is reflected not only in his success on the dance floor but also in his move to the United States from Ukraine at the age of 13 to pursue his passion further. After residing in Oklahoma, he later relocated to Las Vegas, Nevada, post-high school, to undergo intensive dance training.
Genessy Castillo, on the other hand, hails from the Jamaica neighborhood of Queens, New York. Her journey in dance reached new heights as she competed in the same season of "So You Think You Can Dance," finishing in an impressive third place. Her roots in contemporary dance have garnered her a significant following on social media, where she frequently shares mesmerizing dance routines with her 30,000 Instagram followers.
Family Ties and Personal Lives
While Vik White has a family still residing in Ukraine, Genessy Castillo's family includes her parents, Yessy and Sylvio, along with older siblings. Despite the demands of their thriving careers, both Vik and Genessy seem to cherish their family ties.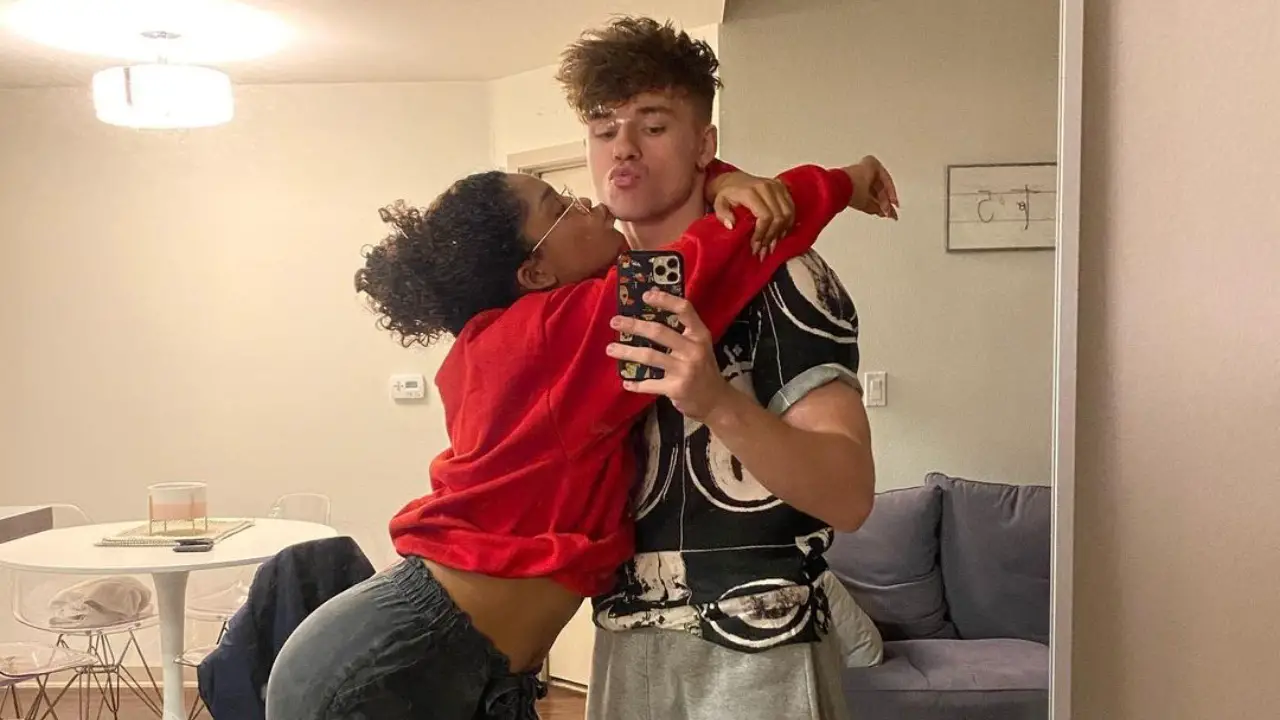 Vik White and his girlfriend Genessy are keeping their relationship on the low, focusing on a love-life away from the limelight.
Photo Credit: Instagram
Vik White's success is not confined to the dance floor; he has diversified his income streams through acting, TV shows, web series, and brand endorsements. With a net worth of $679,000, Vik has made a mark in the entertainment industry, and his popularity continues to soar, boasting 2.5 million followers on Instagram and an impressive 6.1 million on TikTok.
As for Genessy Castillo, her journey post-"So You Think You Can Dance" has included sharing her passion for dance with her Instagram followers. Her commitment to her craft and her ability to express emotions through dance have solidified her place in the hearts of fans.
While fans may speculate about the couple's relationship, Vik White and Genessy Castillo's decision to keep certain aspects of their love story private is a testament to their desire for a personal connection away from the prying eyes of the public. As they continue their individual journeys in the world of dance and entertainment, the dance of love between Vik White and Genessy Castillo remains a captivating chapter in their respective stories. The future holds the promise of more mesmerizing performances on and off the stage, leaving fans eagerly anticipating the next chapter in this dance of love.