One of the recognizable features of Miles Teller's face has been his scars. His face and neck scars just blend with the overall personality of the actor but it was not the case for Miles coming up in Hollywood. Here are all the details on his struggles and later triumphs.
Miles Teller, the celebrated Hollywood actor, has captivated audiences with his charismatic performances in a wide range of films. Beyond his talents and on-screen presence, what has often drawn attention is the Miles Teller neck scar—a mark etched into his journey as an actor. In this article, we delve into the story of Miles Teller's neck scar, its impact on his career, and how he transformed a potential setback into a unique strength.
Previously, we covered the life and careers of Julie Dawn and Harry Styles.
Miles Teller's Scars Defined His Journey
Miles Teller's neck scar is not just a blemish; it's a testament to his resilience and unyielding spirit. The scar, prominently visible on his face and neck, is a result of a harrowing car accident that occurred in 2007 when he was merely 20 years old. As the passenger in a car that lost control at a staggering 80 miles per hour, Teller's life took a dramatic turn. The car rolled over eight times, eventually ejecting him nearly 50 feet from the wreckage, leaving him unconscious and drenched in blood. It was an ordeal that would not only leave physical scars but also become a pivotal point in his life.
Miles Teller got into a car accident in late 2000s, leaving his with face and neck scars.
Photo Credit: Instagram
In the aftermath of the accident, Miles Teller underwent multiple painful surgeries to address the scar tissue that had resulted from his injuries. Even to this day, some fragments of gravel remain embedded in his face. Initially, his facial scars became a roadblock on his journey to stardom. During auditions, industry professionals were hesitant, suggesting that his scars wouldn't fit certain character roles. It was a disheartening reality for the aspiring actor.
Teller himself recounted those trying times when people questioned whether his scars made sense for certain characters. He noted that "the scars used to be really bad," making it challenging to secure roles in an industry often obsessed with aesthetics and perfection. However, a remarkable turning point came when director John Cameron Mitchell took a chance on Teller, recognizing the potential for these scars to be transformed into a unique strength.
John Cameron Mitchell: Turning Scars into Strength
John Cameron Mitchell, the visionary director of "Rabbit Hole," saw past the scars on Miles Teller's face and recognized their potential to add depth to his characters. In the film "Rabbit Hole," Teller played a character who was involved in a car accident that resulted in a young boy's death. The real-life origin of Teller's scars eerily paralleled this fictional incident, and Mitchell seized this opportunity to cast Teller in a leading role. It was a remarkable moment in Teller's career that demonstrated the power of embracing one's uniqueness.
The collaboration with Mitchell was a game-changer for Teller, and it marked the beginning of a journey in which his facial scars would no longer be perceived as a liability. Instead, they became an essential part of his identity as an actor, enhancing the depth of the characters he portrayed. "Rabbit Hole" set the stage for Teller to excel in roles that would require emotional depth, resilience, and a unique perspective.
Beyond the Scars: A Stellar Career
Miles Teller's career has since flourished, and he has achieved remarkable success in the film industry. His filmography boasts a diverse range of roles, from the Oscar-nominated "Whiplash" to "War Dogs," "The Fantastic Four," and the "Divergent" trilogy. His ability to convey emotion, vulnerability, and strength in his characters has made him a sought-after actor in Hollywood.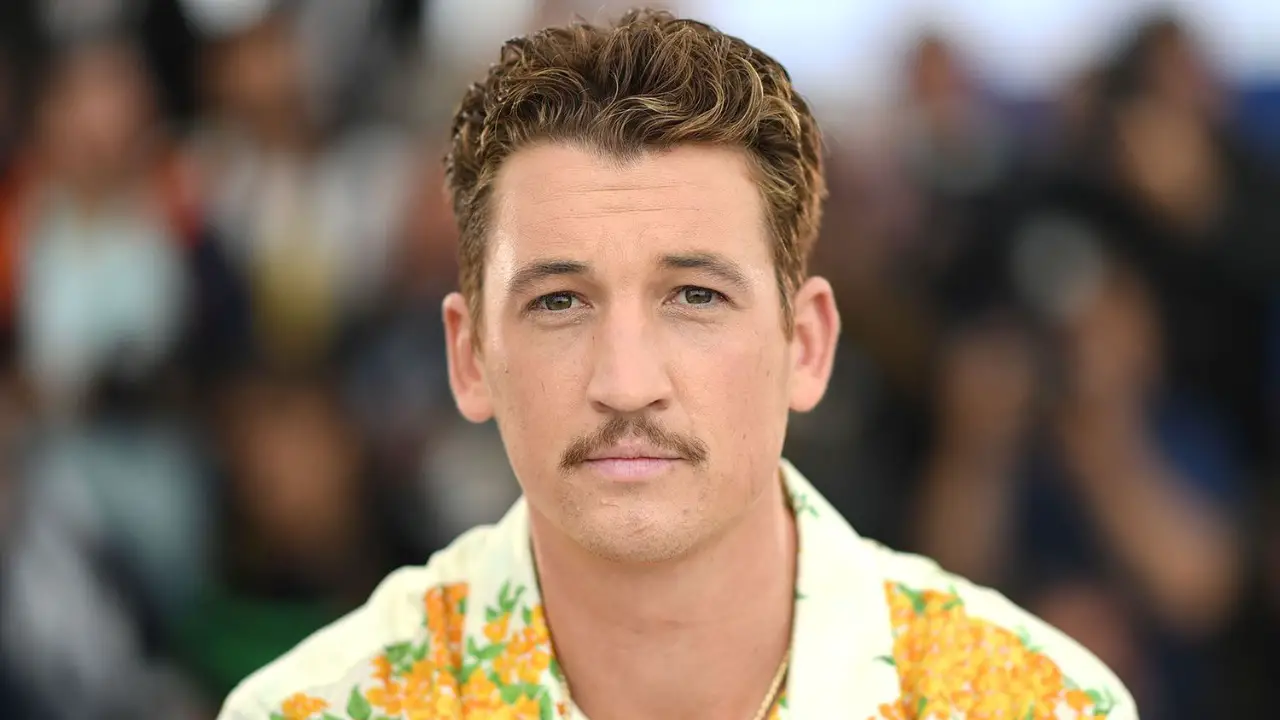 Initial struggle due to scars were just for few years as Miles made them his strength.
Photo Credit: Instagram
Teller's scars have ceased to be an obstacle; instead, they've become a source of strength, lending authenticity and depth to the characters he portrays. His ability to embody characters involved in car accidents has demonstrated his versatility as an actor, and he continues to captivate audiences with his performances.
Miles Teller's neck scar tells a compelling story of resilience and transformation. What might have initially appeared as a hindrance in his acting career has become an emblem of his unique identity as an actor. The scars, which once presented challenges, now serve as a testament to his unwavering determination and the power of embracing one's uniqueness. Miles Teller's journey reminds us that our perceived flaws can become our greatest strengths, and his story is a shining example of triumph over adversity in the world of cinema.