Lizze Broadway is turning heads with her performance in the Amazon Prime Video show Gen V and fans are wondering now if the actress has had some gymnastics training due to her body's appearance. Here were cover all the details.
In the dynamic world of Amazon Prime Video's latest sensation, Gen V, actress Lizze Broadway has not only captured attention for her remarkable performance but also for her impressive physical fitness, notably her gymnastics prowess. As viewers delve into the intriguing narrative of Gen V, Broadway's character, Emma Meyer, brings a unique blend of abilities and struggles to the forefront.
In our previous articles, we covered other Prime Video and Gen V cast and characters such as Luke Riordan and Jordan Li, whose powers we go into detail here and also the incel allegations against Chance Perdomo.
Lizze Broadway Gymnastics Journey
While the primary focus of Gen V revolves around Jaz Sinclair's Marie Moreau, Broadway's character, Emma Meyer, adds depth to the storyline with her Ant-Man-esque ability to shrink. However, beyond her on-screen superpowers, it's Broadway's off-screen dedication to gymnastics that has become a topic of interest among fans.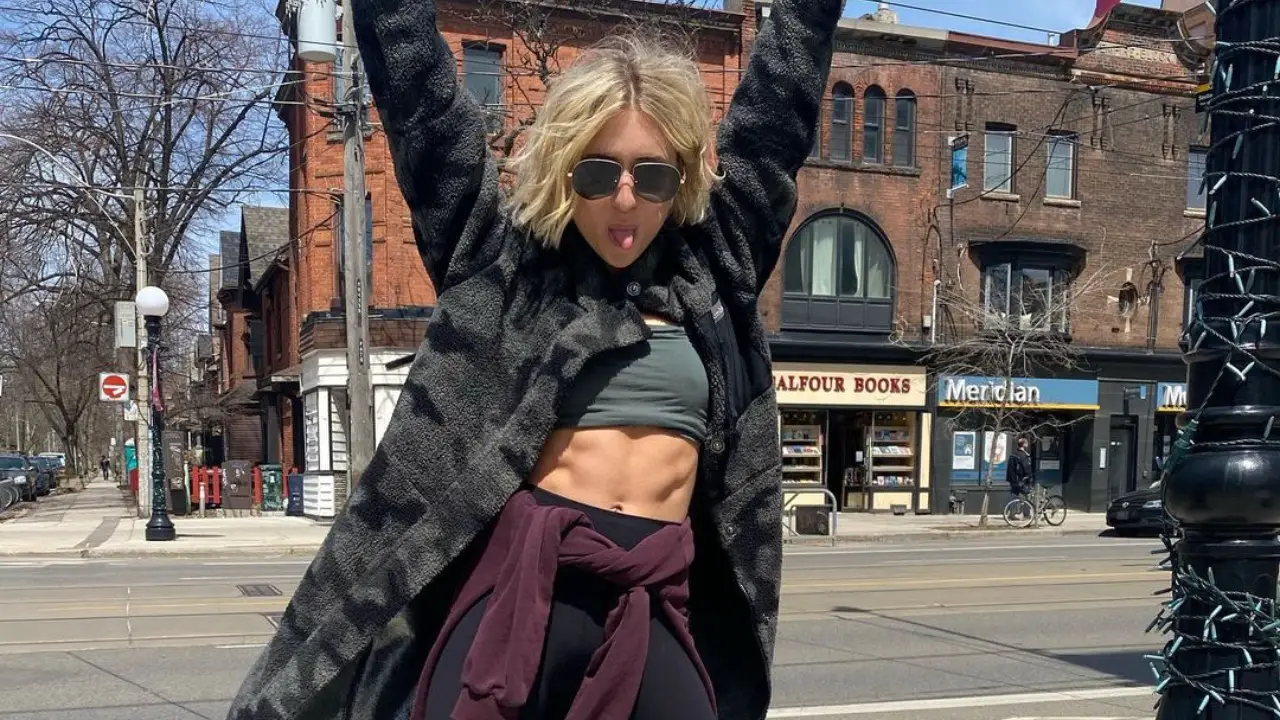 Due to her physique and character there are added discussion on the topic of Lizze Broadway gymnastics.
Photo Credit: Instagram
Broadway's physique, described as "ripped" and having a "gymnast look" in online discussions, fuels speculation about her involvement in gymnastics or weightlifting. Users on platforms like Reddit have shared observations about scenes in Gen V that showcase Broadway's physical strength, further contributing to the curiosity surrounding her fitness regimen.
Her short, ripped and visibly strong upper body build has certainly provided some fodder to the discussion. Looking at her Instagram and social media profiles, there have been some clips of the actress taking on organized gymnastics. Most likely she dabbled with the sport when she was in High School and has carried over the same level of commitment from her teen years to her current career. Lizze's gymnastics skills are definitely coming in handy for her current role in the already hit Prime Video show Gen V.
The Gymnast in Action
As discussions unfold regarding Lizze Broadway's fitness, it's essential to highlight her role in Gen V. The character Emma Meyer, with her shrinking ability, adds a unique dimension to the show, touching on themes of identity, insecurities, and societal expectations. Broadway's portrayal of Emma showcases not only her acting prowess but also her commitment to embodying physically demanding roles.
Throughout the series, Emma's character undergoes personal challenges, emphasizing Broadway's versatility as an actress. From scenes highlighting Emma's struggles with identity to her mission to use her shrinking powers for good, Broadway navigates the complexities of the character with finesse, leaving a lasting impression on Gen V audiences.
Lizze Broadway's Journey to Gen V
While Gen V marks a significant milestone in Lizze Broadway's career, it's crucial to acknowledge her journey leading up to this breakthrough. Broadway, with a career dating back to 2010, has steadily climbed the ranks in the entertainment industry. Previously appearing in guest-starring or recurring roles on popular TV shows, Broadway's career trajectory took a noteworthy turn in recent years.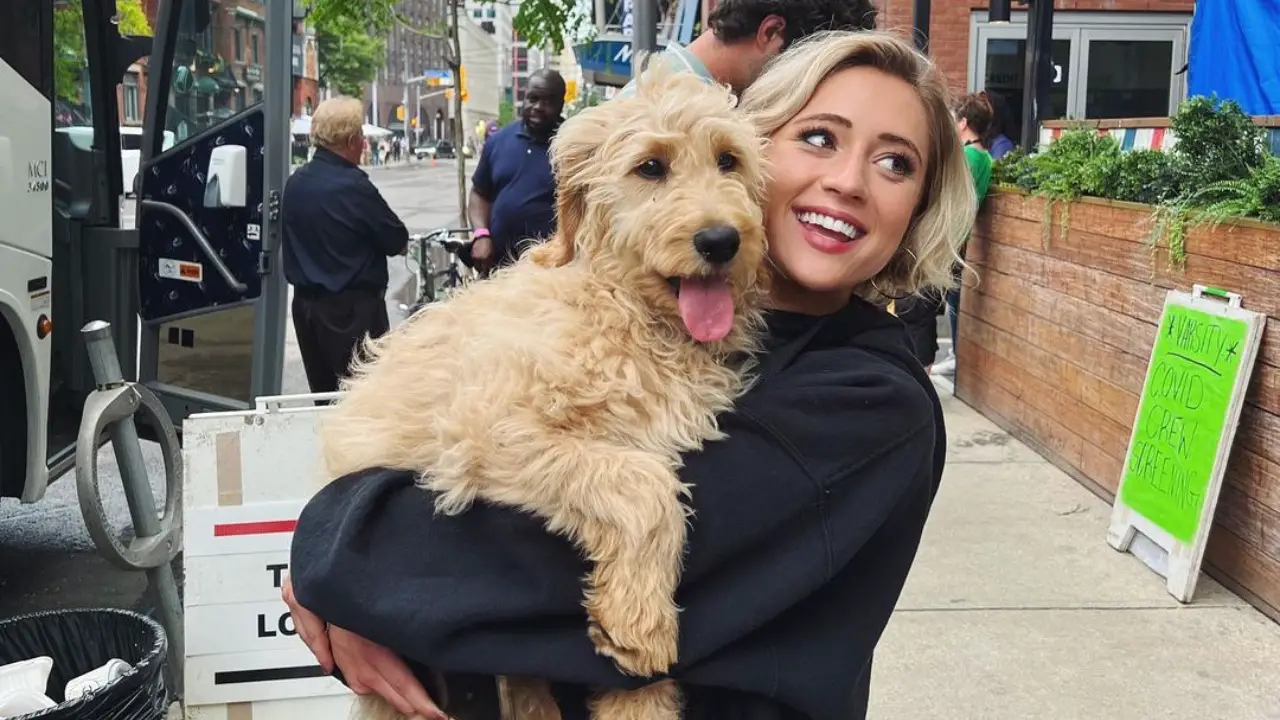 Emma Meyer is the scene-stealer Gen V character portrayed skillfully by Lizze.
Photo Credit: Instagram
Her roles in diverse projects, such as the American Pie spinoff film "Girls Rules" in 2020 and the horror film "The Inhabitant" in the previous year, showcased her range as an actress. However, it is in 2023 that Broadway has truly emerged as a force to be reckoned with, not only in Gen V but also in other high-profile projects across various streaming channels.
As audiences immerse themselves in the captivating world of Gen V, the discussion around Lizze Broadway's gymnastics and her impactful portrayal of Emma Meyer continues to gain momentum. Broadway's dedication to her physical fitness, coupled with her compelling performances, solidifies her position as a versatile and influential actress in the entertainment landscape. With Gen V serving as a platform for her to showcase both her acting skills and physical prowess, Lizze Broadway is undoubtedly making a lasting mark in the ever-evolving realm of streaming content.