Alix Earle is famous on TikTok with her vibrant and relatable content but behind the picture perfect image has been her struggle with eating disorder. The influencer detailed her years long battle with the condition and we have more details.
TikTok sensation Alix Earle, known for her vibrant content and upbeat personality, recently revealed a deeply personal and challenging aspect of her life—her battle with eating disorders. In this article, we delve into Alix's courageous journey, shedding light on the struggles she faced and the inspiring resilience that led her to a healthier place.
In our previous articles, we covered the life and careers of Nikki Haley.
Early Life and Rise to TikTok Stardom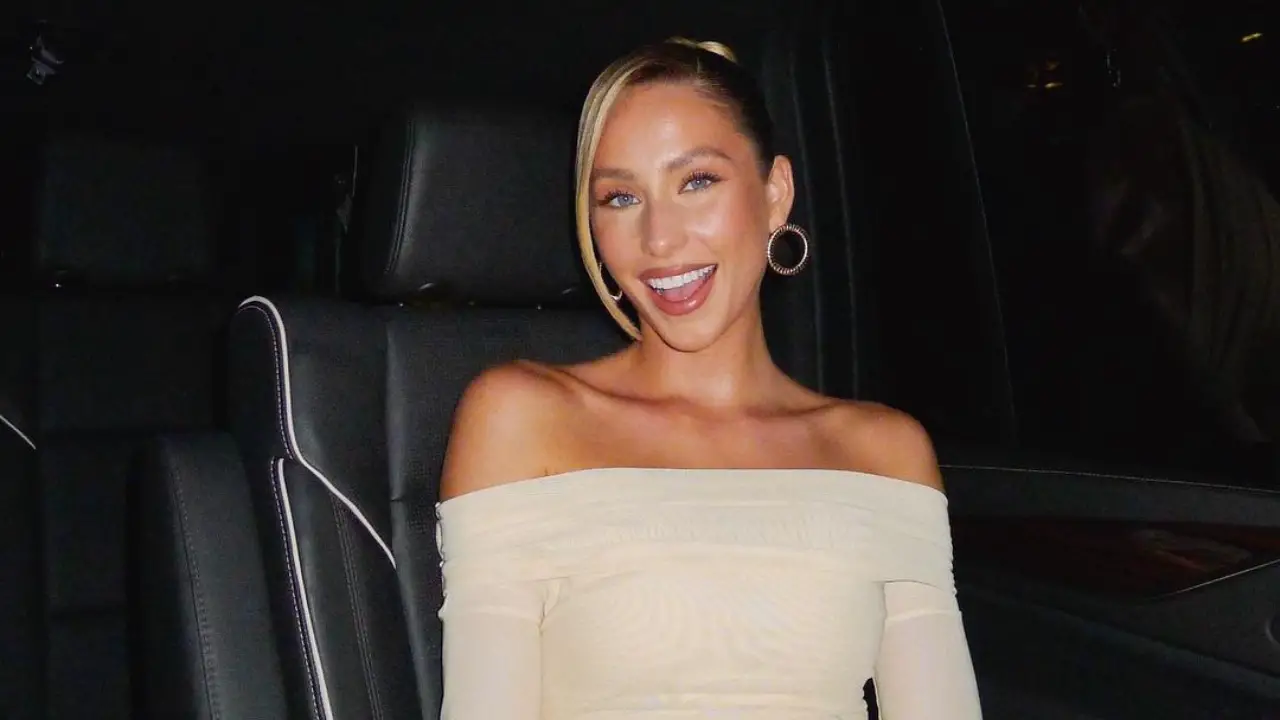 Alix Earle detailed battling with eating disorders such as bulimia and anorexia.
Photo Credit: Instagram
Before delving into Alix Earle's battle with an eating disorder, it's essential to understand her background. Born and raised in New Jersey, Alix garnered attention as a prominent member of Gen Z's TikTok community, earning the title of "queen bee" at just 22 years old. Her charisma and creativity propelled her to social media stardom, with a significant following drawn to her entertaining content.
Alix Earle Eating Disorder: Unhealthy Relationship with Food
Alix recently bared her soul on the October 5th episode of her podcast, "Hot Mess with Alix Earle," where she disclosed the turbulent three years she spent grappling with eating disorders—specifically, bulimia and anorexia—from ages 16 to 18. Despite having a healthy relationship with food in her early years, Alix's perspective shifted when she observed her high school peers engaging in extreme diets.
"They were paying thousands of dollars for these diets," Alix shared on her podcast. "In my mind, I knew that this wasn't normal at first, but after watching their habits and watching them lose weight, it became more normalized for me."
Toxic Diet Culture and the Spiral into Eating Disorders
The toxic environment of extreme dieting in her high school had a profound impact on Alix's relationship with food. She described the culture as "very, very toxic" and highlighted the rapid shift from a healthy approach to eating to adopting harmful habits like smaller lunches and skipping meals before significant events such as prom.
"I was just so obsessed with this dieting culture," Alix recalled. "I went down such a bad path with myself and my body and my image. I started to have this sort of body dysmorphia. I would look in the mirror and see someone way bigger than the person that I was, and I couldn't grasp why I was never happy with the image that I saw."
Overcoming Bulimia and Seeking a Healthier Path
Alix's struggle with bulimia intensified, involving episodes of purging after overeating. However, recognizing the need for change, she took a significant step by ceasing her purging habits. Despite this positive shift, Alix continued to struggle with restricting her food intake and fasting before important events.
College and Supportive Friends
The turning point in Alix's journey came when she entered the University of Miami. The friends she made there played a pivotal role in her recovery by expressing concern over her restrictive eating habits. They provided support and encouragement, helping Alix establish a healthier relationship with food.
"They were like, 'Alix, you know that's not healthy, that's not okay,'" she remembered. "'That's not normal for you to think that or do that or restrict yourself from those foods, like that's not healthy.'"
Alix Earle's Current State of Well-being
Now, at 22 years old, Alix is in a much better place regarding her relationship with food. She emphasized the positive changes in her life, expressing gratitude for her friends who supported her through the challenging journey.
Alix Earle is in a happy place right now, knowing the trade of the business and her own body.
Photo Credit: Instagram
"I'm able to be at this great place now with food where I don't really think about this at all," Alix noted. "I eat what I want to eat, and that has me in such a better place and in such better shape. And my body is so much healthier than it ever was."
A Message of Hope and Inspiration
Alix Earle's openness about her battle with eating disorders serves as a powerful message of hope and inspiration. Her journey from the depths of toxic diet culture to a place of health and happiness illustrates the importance of seeking support and the possibility of overcoming such challenges. Alix's story resonates as a beacon for those currently struggling, reinforcing the idea that it can indeed get better.
In conclusion, Alix Earle's courage in sharing her experience with an eating disorder showcases the strength that lies in vulnerability, fostering empathy and understanding within her vast online community.